It is finally there!
My Book, Painting Imaginary Flowers: Beautiful Blooms and Abstract Patterns in Mixed Media is now available online.
Forgo reference photos and discover a more organic and joyful way of painting! With its friendly step-by-step format, Painting Imaginary Flowers features a simple, three-stage approach to creating flowers only you can make …
Ten demonstrations show the versatility of this approach—from large-format pieces, to work in a series and even Zen doodle landscapes. Never again will you be stuck for ideas or dependent on a photo. Every flower you paint will be unique, personal, and fresh from your imagination!
Let your imagination blossom!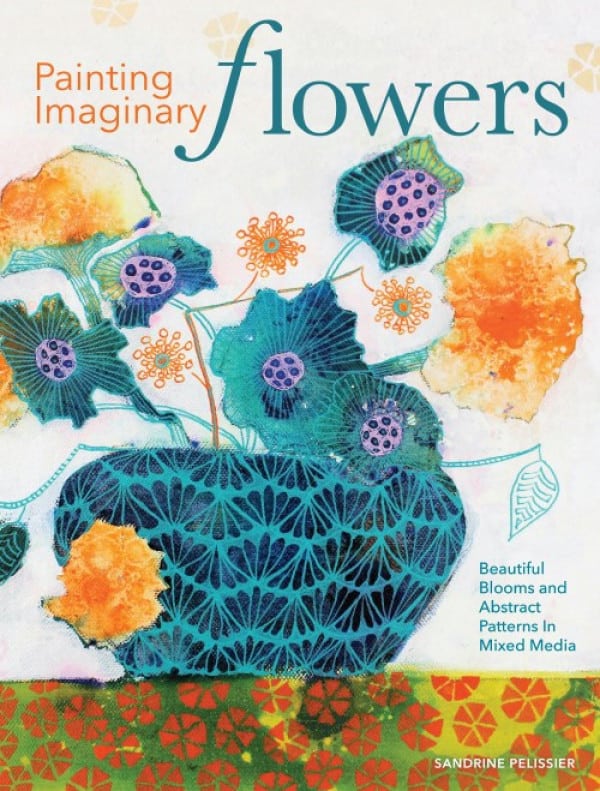 Wondering how painting from imagination look like? Check this time lapse video and see the process from start to finish.