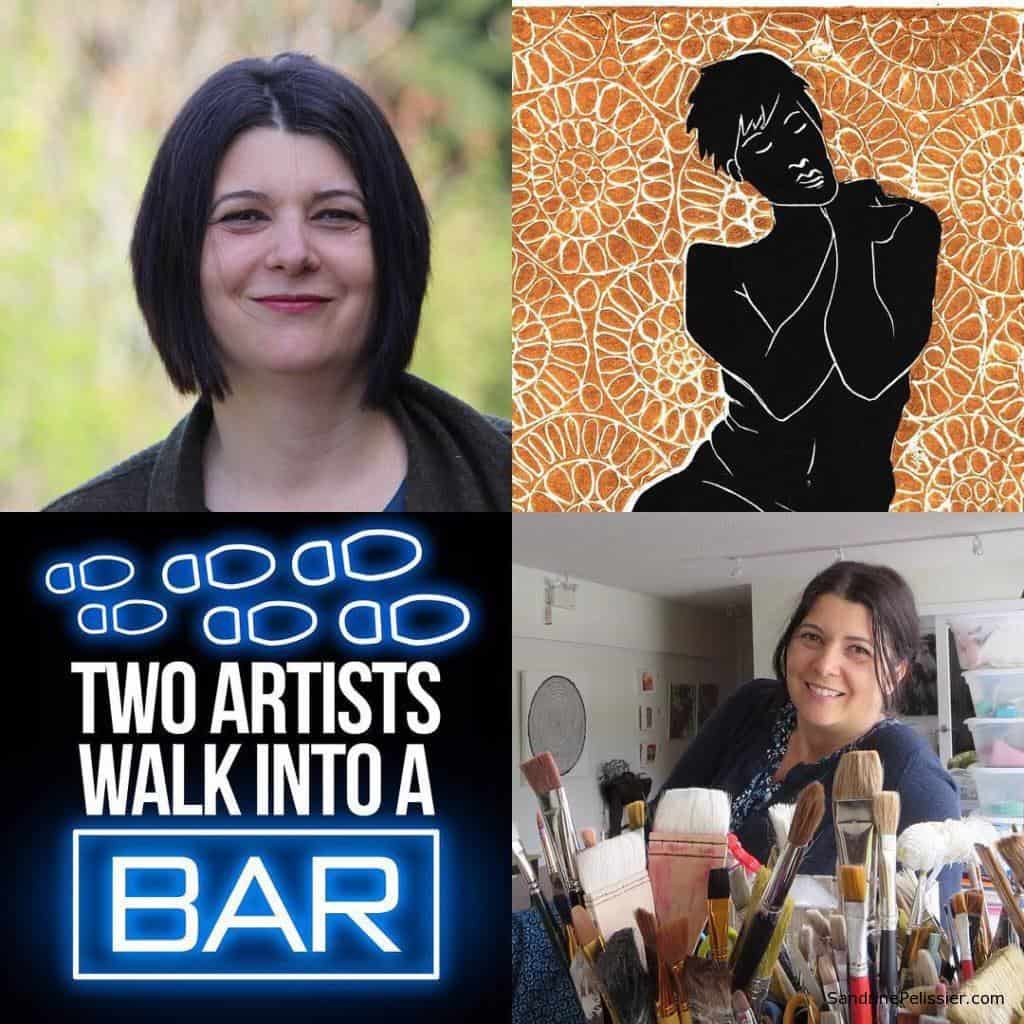 Two artists walk into a bar is the podcast produced by artist Carol McQuaid. In that case it was two artists walk into a Greek restaurant 

You can listen to the podcast on iTunes, Carol is a great interviewer and this is episode number 4 of the series
https://itunes.apple.com/ca/podcast/two-artists-walk-into-a-bar/id1353584540?mt=2&i=1000406473639
Our Guest Artist: Sandrine Pelissier
Our Host Artist: Carol McQuaid
Our Bar: Anatoli's on Lower Lonsdale in North Vancouver
Originally from France, North Vancouver artist Sandrine Pelissier has built a thriving career around creating art, initiating awesome community projects and finding innovative ways to share her knowledge with artists and art students around the world.
In this episode we'll talk about:
* The realities of pursuing a career in art
* the benefits of sharing studio space, and how that community inspired Sandrine, together with artists Norman Vipond, to start the North Shore Art Crawl
* Organizing and hosting life drawing sessions in her studio. Watch for the group's annual show each June
* Sandrine's online art classes
* The Big Picture Art Project – started by Sandrine and Sophie Babeanu as part of North Vancouver's annual Culture Days, where artists from around the world collaborate on a giant interactive digital mosaic
* Working on "balancing being an introvert working by myself in the studio with reaching out to the community. Social Media makes it easier for people like me".
* Creating a rounded art career that combines creating art with various passive streams of income, such as her classes, books, licensing images, selling downloadable prints
* Falling in love with relief printmaking "Basically everything I like to do is condensed into this one art form".