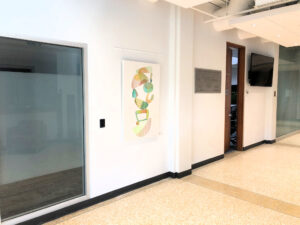 I have 9 paintings exhibited at the West Vancouver City Hall.
–
Featuring meticulous lines, intricate patterns, and rhythmic scribbles, Sandrine Pelissier's art embraces the essence of time and repetition. Her subjects reveal whimsy within the everyday, inviting the viewer to marvel at life's simple beauty.
For purchase inquiries, please contact the Ferry Building Gallery at gallery@westvancouver.ca or 604-925-7290.
West Vancouver City Hall: