Andy Prest Feb 15, 2021 4:59 PM
Access the original article on the North Shore News website here: https://www.nsnews.com/amp/local-arts/you-can-contribute-to-this-pandemic-public-art-project-in-north-vancouver-3419840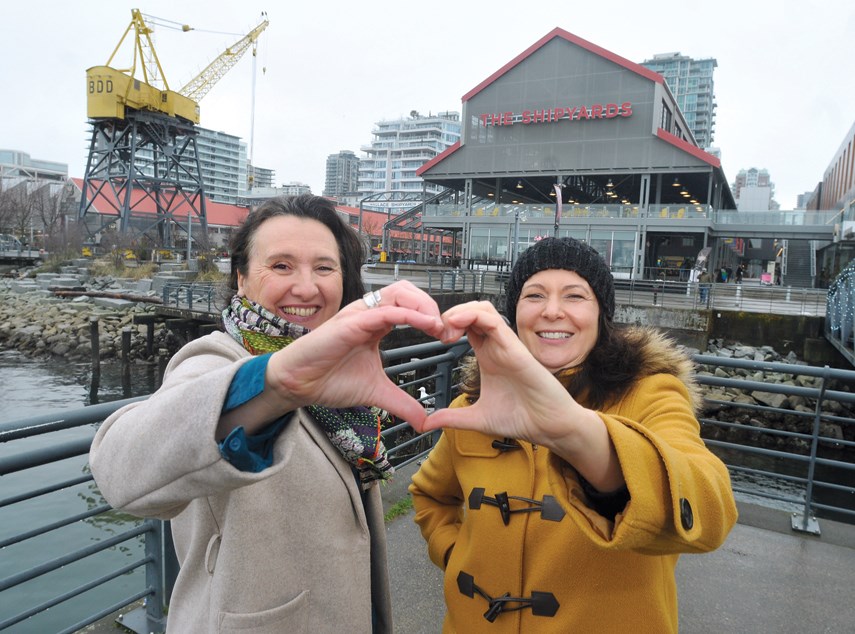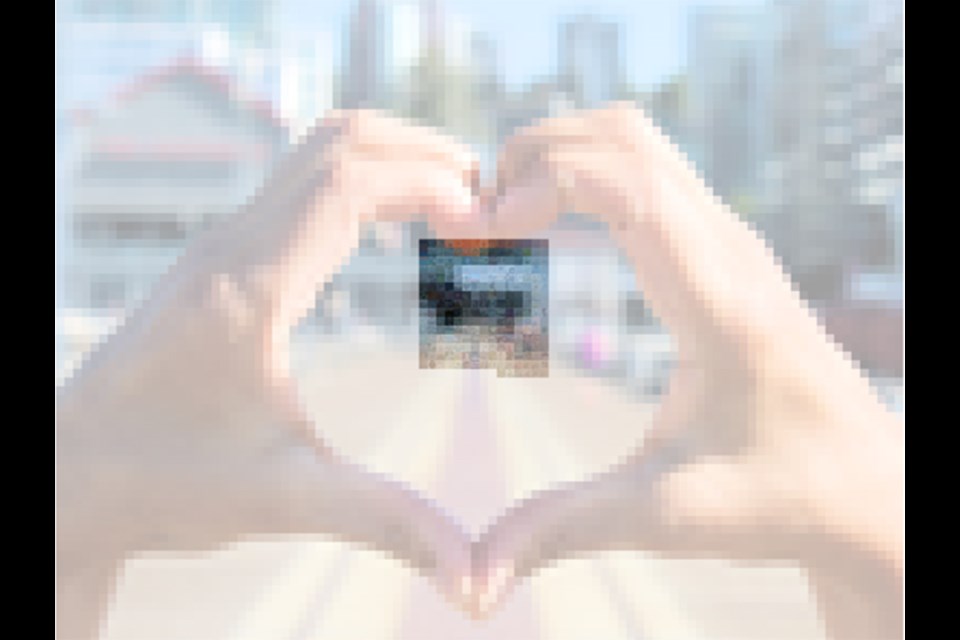 Each individual tile tells its own tale, but put them all together and you've got a picture that tells a full story.
That is the underlying concept of North Van City Mosaic, an ongoing North Van Arts project that gives anyone who lives, works or plays in the City of North Vancouver the chance to submit an image related to their life during COVID-19 for inclusion in a vast digital mosaic. The individual tiles submitted by the public are inserted into a large photo of the North Vancouver waterfront, the many little pieces contributing to a unified whole.
"You can see a mosaic almost as a metaphor for a community where you have people living next to each other, like the little tiles, but everything makes a whole picture, a whole community," said Sandrine Pelissier, a North Vancouver visual artist who has teamed with expressive art therapist Sophie Babeanu to co-ordinate the project, which is run under the umbrella of the City of North Vancouver's Mayor's Healthiest Small City Social Resiliency Collective.
The art-loving duo behind the project want to make it very clear, however, that you don't need to be a talented artist to make a submission. Any artwork, any photo can be used to create your piece of the mosaic puzzle.
"Everybody is an artist," said Pelissier. "You don't need to be super skilled to be allowed to express yourself. … We are trying to get people not to be intimidated by the idea of participating."
So far they have received more than 200 submissions, but there are thousands more spaces in the mosaic that they'd like to see filled. Making a submission is as easy as going onto the project's website, filling in a short form and then uploading the image. Participants can include their name with their submission if they like, or make it anonymously.
"You could go participate now," said Pelissier with a laugh.
"It's easy, it doesn't take a lot of time," added Babeanu. "If people don't want to spend a day drawing something than can use a picture they already have. They can do a stick figure. We don't care. Every submission is welcome. It's easy and it's fast."
The mosaic updates in real time, so after you make a submission you get the instant gratification of seeing your piece pop up on the screen.
There are lots of ways for the public to observe the submissions as well, scrolling through them like a book, or using a search function to pinpoint keywords, themes or the names of the artists.
The project's co-ordinators say it's a powerful experience for them to see the images people are submitting to document their pandemic struggles and triumphs.
"For us it's quite beautiful to see how people are living during these weird times," said Babeanu. "And we relate a lot to what they are saying, we can really relate to our fellow North Vancouverites. It's humbling as well. … It's rewarding."
Many of the submissions share similar themes as people struggle to cope with pandemic problems or share little pieces of their new quarantine quirks.
"For me what stands out is the common experience and the individuality at the same time," said Pelissier. "You feel that we all share the same struggles – it gives a sense of community in a way."
The project is live now and will likely run as long as COVID-19 is a concern – at least until this fall. When the online Mosaic is complete the project will move on to a second phase with an artist commissioned to create a piece of tile art featuring submissions from the public. That piece will be permanently displayed at a yet-to-be-determined location in the City of North Vancouver.
The artists are hoping the online mosaic and accompanying public art piece will provide a snapshot of these strange times that will endure for years to come.
"It'll stay as a testimony of what it was like to be here in 2020 and 2021," said Babeanu, adding that people are still studying the original mosaics that were created in ancient Rome thousands of years ago. "The old mosaics were documenting their lifestyle and what was happening during that time. And our mosaic is documenting how we are living right now, today, in our environment and our circumstances."
The simple act of creating something can be a powerful force at times like these, said Babeanu.
"Art is helping people really cope with and make sense of what they are living, and in that sense it gives them more resilience," she said. "When people are looking at the art they are touched by it, and when they are making it they are saying, 'look, this is how I feel, this is how I see my world.'"