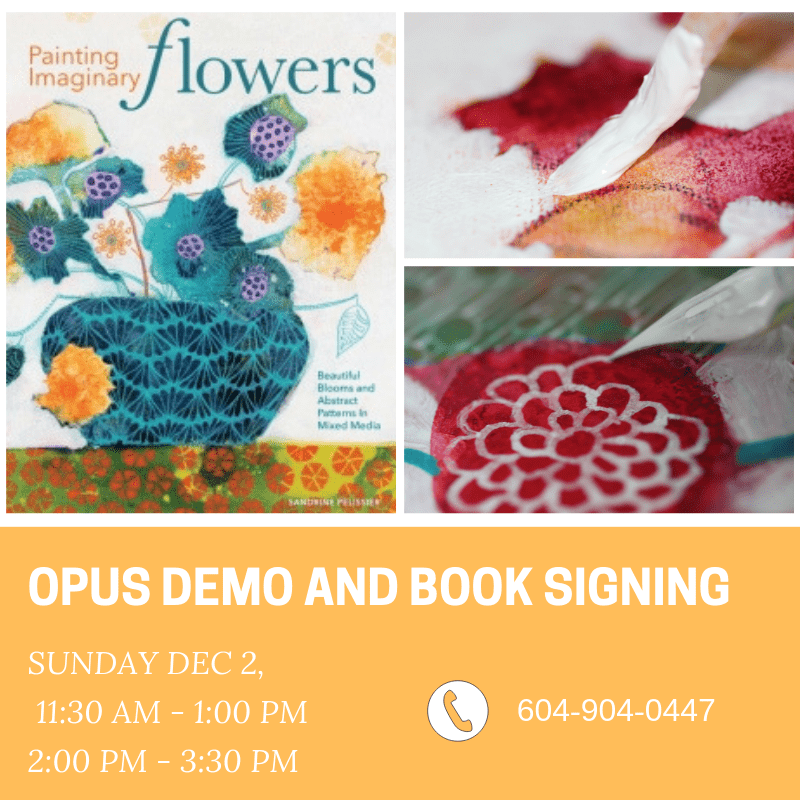 Sun, December 2, 

11:30 AM

 – 

1:00 PM
Sun, December 2, 

2:00 PM

 – 

3:30 PM
Forgo reference photos and discover a more organic and joyful way of painting with a simple, three-stage approach to creating flowers only you can make.
In this demo Sandrine will show you :
How to mount yupo or stone paper on board to present your paintings on paper without a frame
How to make an abstract background with lots of visual textures
How to use negative painting and your imagination to make a painting appear effortlessly
How to add patterns to embellish a painting with a dipping pen and ink
Discover a fresh, fun approach to painting unique flowers!
We will have Sandrine's new book available for signing at the end of the demonstration.
Space is limited and registration is required.
Please visit Opus North Vancouver or contact them at 604‑904‑0447 to register.